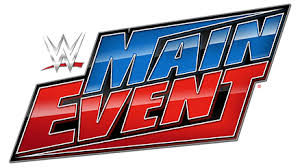 Pittsburgh
APR
16
2020
View Our WPT Satellite Schedule
WPT Satellite Point Structure:
Spots 1 & 2 = 15 WPT Points + $75
Spot# 3 = 12 WPT Points
Spots 4 & 5 = 6 WPT Points
Spots 6 Thru 9 = 2 WPT Points
All Entries In Satellite Receive 2
Additional WPT Points For Playing Satellite
On Top Of Any Points Won.
Satellite #1 December 15th Pre-Registered:
Bob

Jim

Harold

Barker

Opie

Ben

Frank

Sarah

Annette

Durby

Mike P.

Mark S.

Dave B.

George R.
What's Important To Understand On Making The WPT Final Table To Play For The $2,000 Package's.
These 7 Satellite's (2 Per Month) Are A Point Based Satellite So Players Want To Play As Many Of The 7 Satellite's As Possible
To Reach The Final Table. With 7 Players Advancing By WPT Points Playing All Or Most Of The Satellite's Give You A Really Good Chance
At Being In The Top 7 In Points If You Make Most Of The Final Tables. Your Chances Will Go Down By Missing More Than 1 Or 2 Satellites.
Relying On Winning a Wild Card Game Is A Hard Way In But Gives Players a 2nd Chance and The Last Wild Card Game Your Final Chance.
So Let's Play Some Poker And Get The Players In The Satellites, Our Club Players Stand As Good Of Chance At A WPT Final Table In
Pittsburgh As Anyone, See You December 15th!
The River Room Play Your Way To The WPT Main Event In Pittsburg Next April For Some Big Time Poker And Money!
7 River Room WPT Satellites Awarding 7 Final Table Seats (Dates TBA Soon)
2 River Room Wild Card Games (2 Final Table Seats, 1 Each)
9 Player Final Table
2 WPT Main Event Winners ($2,000 Each Package)
View Our WPT Satellite Schedule
Here's How To Win Your Way To A Seat At The WPT Main Event In Pittsburg:

Play In As Many Of The 7 Club WPT Satellites As Needed To Reach Our Final Table

Each Satellite Awards WPT Points Towards Final Table Seats (7 Seats Awarded By Top 7 In WPT Points)

2 Seats Awarded In Two Wild Card Games To Fill Out Our Final Table Of 9

Satellite Buy-In's Are $40 With $25,000 Starting Chips & 1 Re-Buy Chip (Optional $10 Break Add-On)

All Satellite Top 2 Finishers Will Receive Points Along With $75 Cash (Balance Of Funds To WPT Final Table Packages)
Once Our 7 Satellite's Have Been Completed The Top 7 In WPT Points Will Advance To The Final Table.

Then Two Wild Card Games Will Be Played With Winners Of Each Wild Card Event Advancing To The Final Table.

WILD CARD GAME ONE: (Buy-In $25 & 1 Re-Buy Chip) Open To Any Players Who Played In Any Of The 7 Satellites

WILD CARD GAME TWO: (Buy-In $50 & 1 Re-Buy Chip) Open To Any Club Member
View Our WPT Satellite Schedule
WPT FINAL TABLE PACKAGE WINNERS (TWO) GET: Total Of $2,000 Each Package

$1,100 Pittsburg WPT Buy-In

$900 Travel & Lodging Money

All Players Reserve The Right To Take The Cash With Out Playing The WPT Pittsburg Event

This Is a 100% Pay Out WPT Pool, With Each Satellite Paying Back Out $150 To Top 2 Spots ($75 Each) & All Balances To Final Table Packages

9 Player Final Table (Buy-In $25 To The 9 Final Table Seat Winners) (Added To Package Fund)

Note If The $4,000 Packages Totals Are Not Reached By Buy-In C/O's The Total Funds Would Be Split 50 / 50 Between The 2 Package Winners

Note, Club Usage & Add-On Fee's Apply To All Satellite & Wild Card Games Including The Final Table

The Final Table Has No Re-Buy's With $25,000 Starting Chips + One $10 Break Add-On Of $10,000 Chips & 30 Minute Blinds (For First 5 Hours)