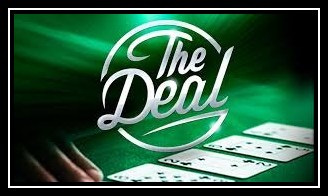 Find The Latest Club Player News & Results Info. Here
Tuesday June 25th Monster Stack, Day Two:
Day Two Seen 12 Players Return And Two Late Entries (Pete & Ben) It was a Day of Action as by the End of Day Two We were Down to Only 6 Players Left. Opie was the Night's Knock Out King Eliminating Player after Player While Building His Stack to One Million Two Hundred Ten Thousand Chips, Angie Finished 2nd in Chips @ $360,000 and Ed 3rd at $250,000. Our 6 Remaining Players Return Next Tuesday For Day Three Going For The Payouts Of:
(4 Spots)
(1) $550
(2) $350
(3) $260
(4) $120
Upcoming Events You Don't Wanta Miss Out On
*Saturday, June 29th / Championship Saturday 6:30 P.M.
*Sunday, June 30th / Partners Tournament 3:15 P.M.