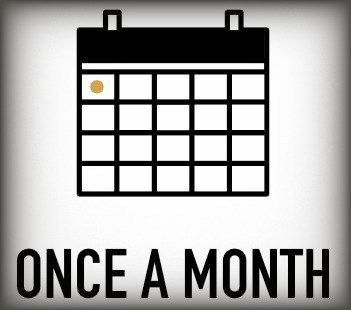 Bob (Pd)

Jim

Harold

Casey

Terry

Vince (Pd)

Annette

Sarah

Ben

Durby

Randy G. (Pd)

Jake

Mike H.

Ethan

John R.

Michael G.

Ty

Daniel H.

Guido

Mike M.

Barker

Open Seat Register Now

Open Seat Register Now

Open Seat Register Now
10K Based On Minimum Of 16 Entries
League Requires 16 Players To Start,
Once We Have 16 Players Were
Underway To Play For $10K

Wild Card 1K Bonus Special
Be Our 10th Seat Wild Card
Game Winner And Then Become
Our League Champion By Winning
The Final Table And The Club Will
Reward You With $1,000
In Club Free Play On Top Of
Your 5K Cash Winnings,
Some Times It Pays To Be a Wild Card!
It Takes More Than a Lucky River Card Or Just 1 Hot Day At The Felt To Get To This Final Table, It's Playing Your Game Over 8 Satellite's To Get There!
League Details: Starts As Soon As We Have 16 Players Or More
Starts Sunday, June 26th @ 1:30 P.M.
One Sunday Per Month

League Entry 1 Time Fee $150 (Payments Available)

Playing A Total Of 8 League Satellites (Once Per Month)

Each League Satellite Is A $100 Buy-In Once Per Month ($25,000 Starting Chips) Our 30 Minute Blind Structure

Satellite Payouts 50% Of The League Satellite Buy-In Is Paid To The Top 3 Satellite's Finishers That Day Equally And 50% Carried Over To The League's Championship Final Table

Players Who Would Miss A Satellite Are Still Responsible For The $100 Satellite Entry Fee (Each Player Can Use A Sub Twice If Needed During League)

League Satellites will Offer One Rebuy Chip Good For The First 2 Hours, All Rebuys Are $75 for $25,000 or ($80 For $30,000) Chips

(All Rebuy Money Is Carried Over To League Championship Final Table)

Unused Rebuy Chips Can Get $10,000 Chip Add On for $5 at the End of the Rebuy Period (2 Hours)

League Champion Will Get A Guaranteed $5,000 *Add An Extra 1K In Free Play If You Were The Wild Card Entry

Balance After The $5K Will Pay Out $200 To 5th Place Through 9th Place And Balance Remaining Paying Out 50% To 2nd Place / 30% To 3rd Place & 20% to 4th Place
The League Is Point Based With Top 9 Overall Point Totals Advancing To The Final Table

Top 9 Point Finisher's Play At The Final Table For League Championship And The Cash

All Final Table Entry Fee's Is $50 For $25,000 Chips Plus Normal Club Add-On's *NO Re-Buy's @Final Table

(1- $10 One Hour Break Add-On & 1 $5 2 Hour Optional Break Add-On = $10,000) Final Tables Best Possible Total Starting Stack With All Add-On's Is $50,000 Plus Any Bonus Chips Earned Max: $20,000

Bonus Chips: Each Final Table Player Receives $25 In Bonus Chips For Each Point Earned Through The 8 Satellite's ( Example: 475 Total Points = $11,875 In Bonus Chips)
Satellite Point Structure:
100 Points (2,500 Bonus Chips)

100 Points (2,500 Bonus Chips)

100 Points (2,500 Bonus Chips)

75 Points (1,875 Bonus Chips)

60 Points (1,500 Bonus Chips)

50 Points (1,250 Bonus Chips)

40 Points (1,000 Bonus Chips)

30 Points (750 Bonus Chips)

25 Points (625 Bonus Chips)

20 Points (500 Bonus Chips)
11th Through 16th (Or Last Place) 10 Points (250 Bonus Chips)
Final Table Wild Card Seat
10th And Final Table Seat Will Be Filled With The Winner Of The League's Wild Card Game

After Our 9 Top Points Players Have Their Seats A Wild Card Game For Leagues Remaining Players Will Be Played

Wild Card Game Buy-In Is $50 For $25,000 Chip (1 Rebuy Chip, Rebuys $50)

Wild Card Game Winner Gets 10th Seat At Final Table

No Bonus Chips For Play In Wild Card Game
*Sub Rule: League Players Can Use A Sub Twice During The 8 Satellites, Sub Must Be A Current Club Member (Authorized In Advance Of The Satellite Being Played)